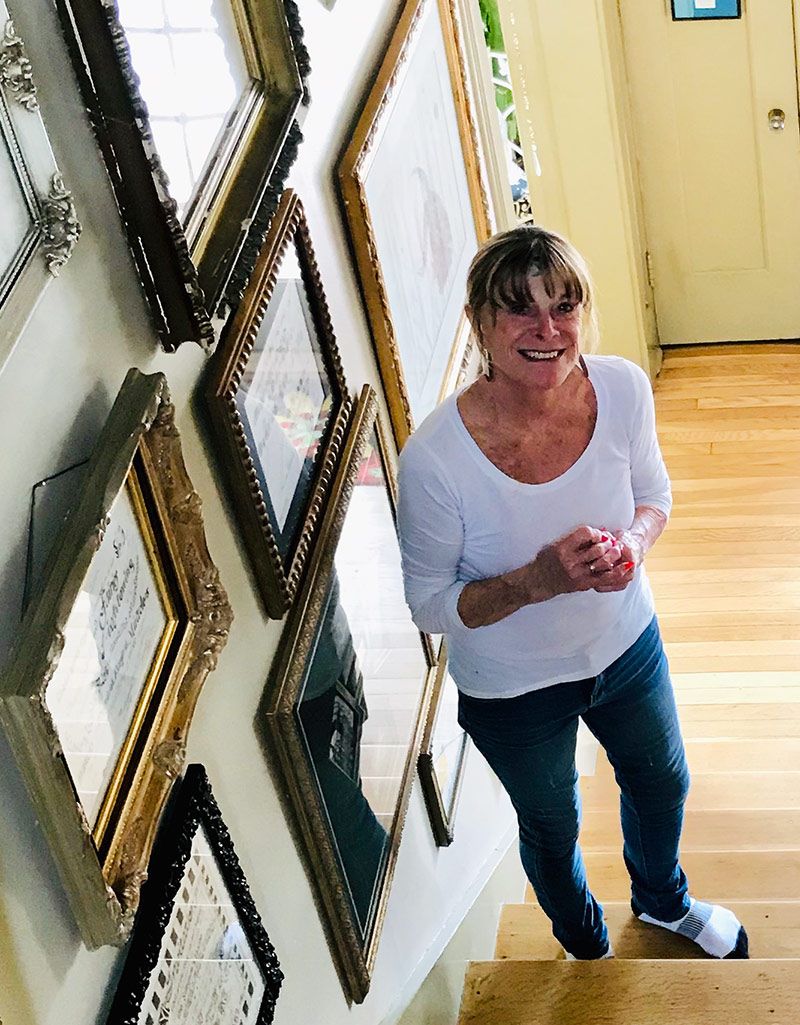 Although I very much see my home and property as the queen of the parade called The Surgeon's House, I have grown to appreciate and acknowledge that I, as the vessel that gets to share all this with others, also play an intrinsic role in this chapter of my home's history and legacy. The bed & breakfast biz as we know it here is an amazingly personal one where you get bed, breakfast and a little glimpse into the innkeeper, me, Andrea Prince. For that reason, I want to share just a few tidbits about myself since you are going to be staying with me!
If you have been out-and-about on Main Street you might have heard all manner of things about your hostess not the least of which is that she was a nuclear physicist – NOT TRUE!  The fact is I was working as a 1099 consultant in the commercial nuclear power generation industry and for the Department of Energy where I specialized in the human dynamic/soft skills that support highly technical hard skills industries.  Three of the most important customer service lessons that I employ now came to me from that career.  The first is, "Your customer's perception is your reality." Period.  The second is, "The best way to ensure success is to take away a person's excuse for failure."  Believe it or not, The Surgeon's House has a procedures manual and checklists! The last one I hold as basic tenet of life, "Leading by serving."  My biggest and most honorable job is serving you and my helpers and I LOVE MY JOB.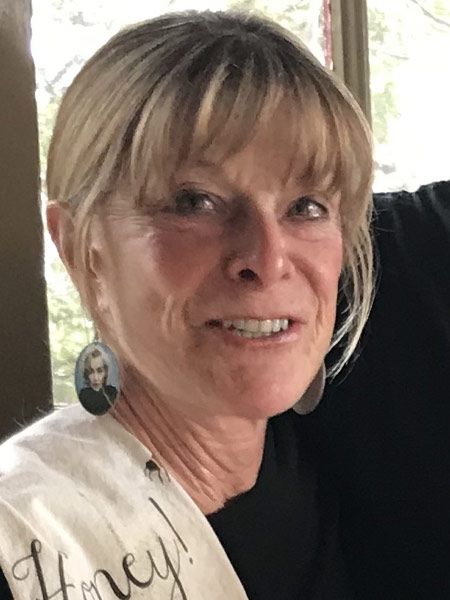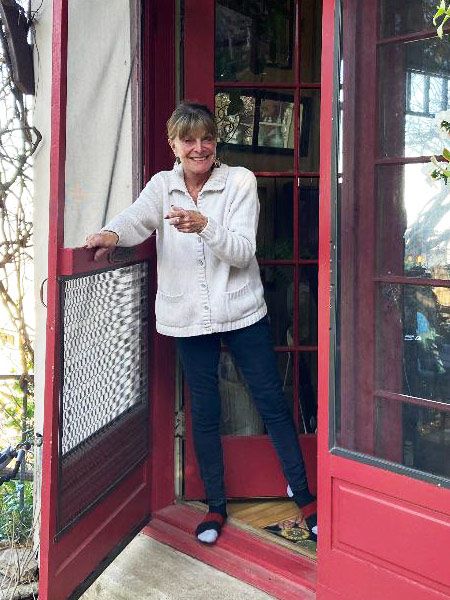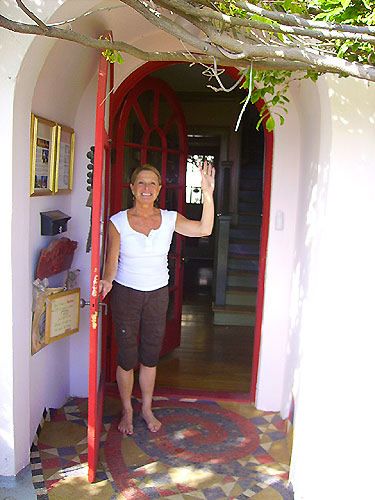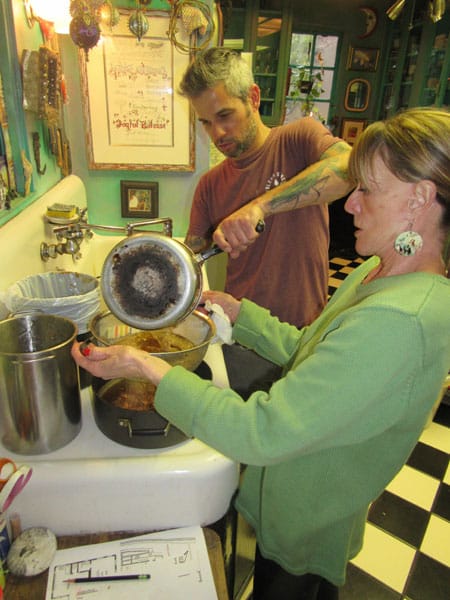 I have been a single mom all my life and done a myriad of jobs from teaching school to cleaning houses to setting tobacco – honest work is honest work you know.  My daughter is in her early 50's and lives with my grandson, Andrew, outside of Denver.
I purchased my home in September of 1992 with no intention of running a B&B and have been operating as a bed & breakfast since May of 1994.  If you have a curiosity about the details of that transformation, when you stay with me read the story "So how did you end up in Jerome?" in This Is Your Life The Surgeon's House, which is a chronical of the history of my home.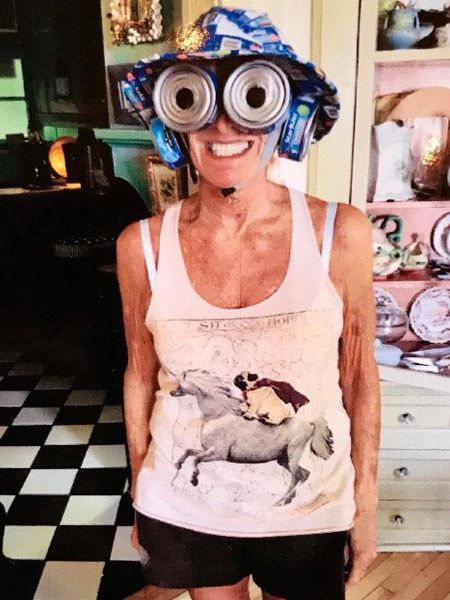 I believe that the more whimsy and silliness you can add to your life, THE BETTER!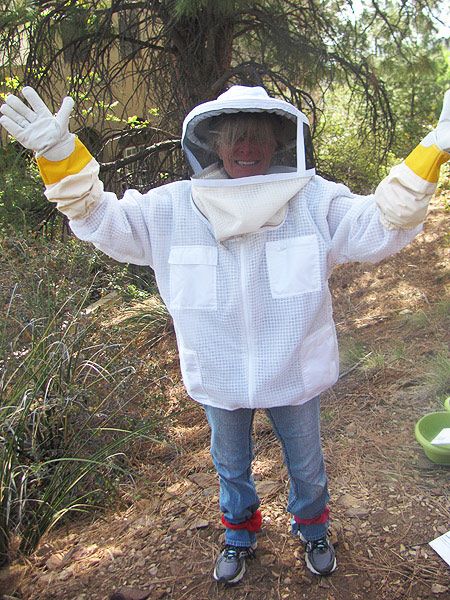 I believe that the more whimsy and silliness you can add to your life, THE BETTER!
Folks ask me all the time if I ever take a vacation. The truth is that I take a one-half hour vacation daily, typically out in my garden, when I don't answer my phone or speak with anyone and I attempt to just 'listen'. Nothing could be better since if I was to go on vacation I would want to come here!
As a formerly chubby person, I simply love everything about the notion of food, especially cooking. I default to cooking and at the absence of my most divinely-guided man in my life have nothing better to do in the middle of the night than to think of flavors that would taste spectacular with each other – ha! I used to call myself a runner but now I am a daily shuffler – again no other reason to breathe heavy!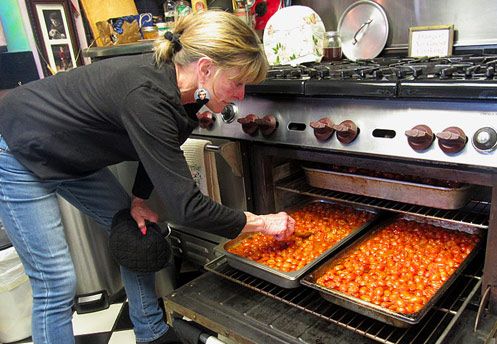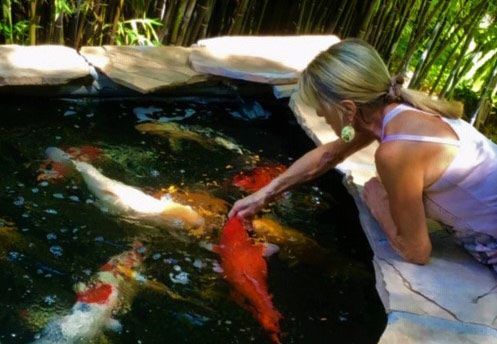 I have been enamored with and had my koi ponds since 1996 and 1999 respectively with the lower pond preceding the upper. I must have been a mermaid in a past life and I assure you I AM the Fish Mama.
I have been a beekeeper since 2016 and now passionately tend my beebabies. I am an enthusiastic and intuitive albeit still-learning dirt-digger girl so my green people are a crucial part of life and my pleasure. Gardeners, birders, beekeepers, and koi folks can bore the snickers out of everyone else so I try to control myself.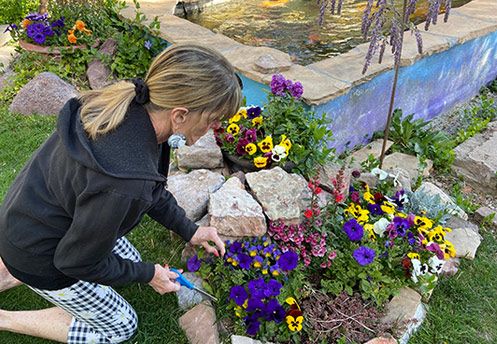 There you go with a thumbnail about your hostess who is awfully darned excited about having the opportunity to meet and host you. Get in touch with us soon and travel well,
Andrea at the Surgeon's House