Pad around in your furry slippers or flipflops and tank tops. . .
OWNER ANDREA PRINCE PRESENTS
Seasons' Eatings 2023
We are tickled to announce yet another opportunity to hopefully be of service to you and create a Jerome home-away-from-home. During seven holidays, many eateries and shops in Jerome are closed which has the potential of leaving our guests stranded without dindin or having to scramble back out and down to the valley (if not further) to find a meal. What if you could behave as if you are at home with family and friends – just eat, drink, nosh and relax but withOUT any of the stress? On those holidays we offer a beautiful array of dining choices right here, leisurely, and unhurried. Nothing ordinary or toooooooooo traditional of offerings here of course but we promise a delicious addition to your holiday stay with us AND no dashing about or clean-up on your part! For the three summer holidays (Memorial Day, 4th of July & Labor Day), look forward to fun outdoor grill-out picnic fare and beverages complete with tiki torches, beach umbrellas, badminton, croquet, ice cream (maybe smores) and campfire! All the fun summer happenings will be here for you in the backdrop of our gardens.
Seasons' Eatings gatherings typically begin with snackies at 4 pm and dindin closer to 5-5:30 pm. $80 per person (by reservation only and paid for at time of booking.)
If you are here on one of those days, we hope you will consider joining us.
We celebrate commitment to staying fluidly in the MIX OF LIFE and community. Giving back with the gifts that each of us has been given creates community. We dance with great gratitude and responsibility to that opportunity on Labor Day – Give us a chance to celebrate with you.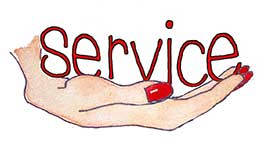 Yes – it is early July which means summer is at its zenith but what better of an excuse to grill out, hang out, nosh and imbibe, hang in the garden and eat picnic food?!  Maybe bat the shuttlecock or aim for the croquet wickets?  The 4th of July was the PERFECT opportunity!  We RELAXED!  We LAUGHED, ATE, PLAYED & DRANK.  What a pluperfect afternoon and evening . . .
Please know that one of the most special aspects of the Seasons' Eatings dinners and picnics is that the hostess, ME, actually gets to spend personal time with our participants – huge grace and blessing for me.
YOU could be here with us in 2024 ya' know.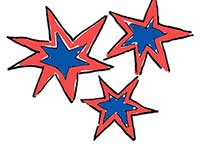 Don't we all take moments when we think back on what we have lived and experienced? And then we CELEBRATE! Come picnic, relax and celebrate with us in September. We'll get pictures next year when you're with us.
Does anyone know why the date that Easter is celebrated flies all over the Spring calendar? Ask us the next time you are here and the answer might surprise you.  The Hancock family has graced us with their presence on many Easters so look at our bunny-hunt fun and maybe you want to join?
No coal in anyone's stocking here at The Surgeon's House. Just a laid-back, come -be-enveloped in the blessings of the holiday season. Specialty-crafted eats & drinks. Stimulating chats. Soothing relaxing. Better-than-just good BLESSINGS.  We're waiting for you next year . . .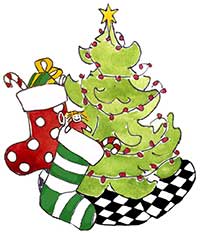 SSSSSShhhhhhhhhhhhh, shimmering, glowing candles. Twinkling holiday lights.    Anticipating giftings and wonderful blessings. Soft music and beautiful nightly calm under starry skies. We had the ABSOLUTE BESTBESETBEST time on Christmas Eve 2022. You could be here, you know.
Thanksgiving 2022 was the maiden voyage of resurrecting Seasons' Eatings from over 20 years ago and it was a marvelous and fun-filled night. The pilgrims wished they had it so good. Come see us in 2023 – want to?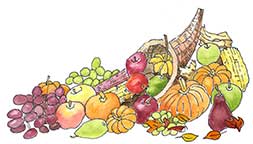 Enchantment Awaits . . . We Invite Your Inquiry.
We look forward to having you as our very special guest at The Surgeon's House Bed & Breakfast in Jerome, Arizona.
Please note that rates listed for our guest suites do not include tax.
BOOKING & LOOKING